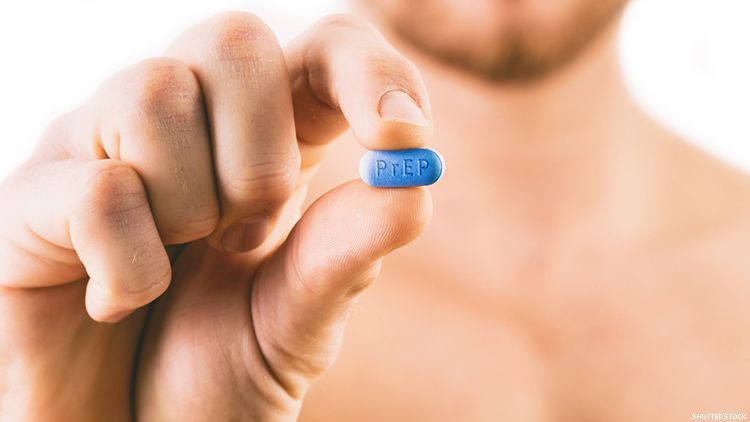 What is PrEP?
PrEP is a pill you can take to protect yourself from HIV. Many studies have been carried out on PrEP, and it has been shown to be highly effective at reducing the risk of contracting HIV – up to 99%.
The original PrEP is the branded drug Truvada. However, Truvada is expensive and can cost up to $1,500 for a month's course of 30 pills.
PrEP is also available in unbranded form, known as generics. Generics contain exactly the same ingredients as Truvada and have the same effectiveness in preventing HIV. The most common PrEP generics available are Tenof-EM, Ricovir-EM, Tenvir-EM and Tavin-EM.
Generics are significantly cheaper than Truvada. We work with HIV and LGBT organisations worldwide, and source PrEP directly from manufacturers to provide it to the community at the lowest price.
Buy generic PrEP from just over $60 per bottle (30 pills) today from PrEP Online.
PrEP only protects you against HIV – you still need to take precautions to protect yourself from other sexually transmitted infections (STIs) such as gonorrhoea, chlamydia, syphilis and hepatitis C.
It is important that you test negative for HIV before starting on PrEP.
Find out more about PrEP and how to take it here.
Delivery of PrEP to China
EnvoyMeds.com reliably provides customers with affordable PrEP in China – no prescription needed.
We ship from Beijing to all provinces, first-tier cities(Shanghai, GuangZhou, ShenZhen, HangZhou, Nanjing, ect.) can be received in next-day. Second-tier cities, can be received in 2 days, other cities takes 3-5 days. We also offer 1 hour gurantee delivery within Beijing City.
Status of PrEP in China
Legality of PrEP
Truvada by Gilead (TDF/FTC)
Generic versions of TDF/FTC (Tenvir-EM by Cipla, Ricovir-EM by Mylan, Tenof-EM by Hetero and Tavin-EM by Emcure) for prevention.
In Aug, 2020, China Food and Drug Administration approved Truvada as PrEP.