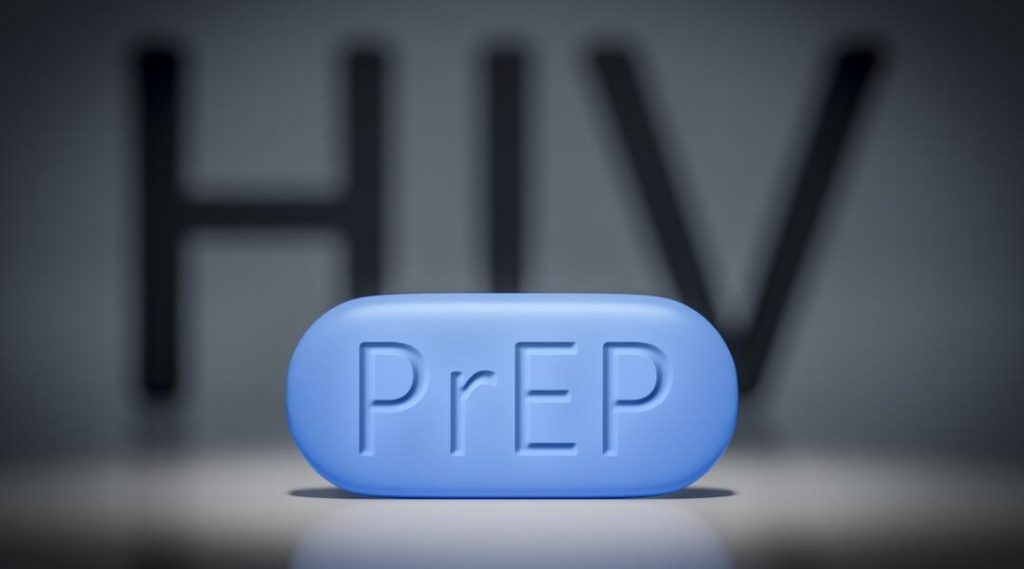 If you've been prescribed PrEP, here are some important things to know. This info doesn't replace your PrEP provider though, so if you have specific medical concerns you should ask your doctor. If you're interested in starting PrEP or have other sexual health questions or needs, you could contact us at Help Center.
MEDICATION INSTRUCTIONS
Store the bottle at room temperature. Do not keep the bottle in a hot car or refrigerator.
Do not share your Truvada with others. It may seem like a generous thing to do, but could actually cause harm. Truvada PrEP is not safe for everyone. (Another reason why seeing your PrEP provider regularly is important!)
HOW TO TAKE PrEP
There are 30 pills of Truvada in each bottle, to be used over 30 consecutive days of PrEP.
Take 1 pill every day. Taking more than 1 pill a day could be harmful.
It's OK to take this medication if you drink alcohol or use drugs.
It's OK to take this medication with or without food.
For those engaging in anal sex, it takes a week of continuously taking PrEP before there is enough medication in your body to decrease your chance of getting HIV.
For those engaging in vaginal sex, it takes 30 days before there is enough medication in your body for vaginal exposure.
Get into a routine to remember every dose
Do these to help you remember to take your pill everyday:
Keep your medication bottle somewhere visible, like near your toothbrush or in the kitchen;
Take the pill at the same time you do something else you do every day, like eat breakfast or brush your teeth; and,
Keep an extra pill with you for times when you're not home when it's time to take your dose, or if there's a chance you might stay over at someone else's place.
IF YOU MISS A DOSE
People sometimes forget or skip doses. If you forget to take a pill, just take it when you remember. For example:
If you usually take a pill in the morning but realize at 10pm that you forgot to take a dose, it's OK to take 1 pill at night and then continue with your usual morning dose the next day.
POTENTIAL SIDE EFFECTS
Some people get side effects when taking PrEP. Symptoms are usually mild and go away after the first month on PrEP. You might experience gas, bloating, softer/more frequent stools, or nausea. If you experience symptoms related to your stomach, here are some things to try:
– Take your pill with food; or
– Take your pill at night before you go to sleep.
If you have side effects and are getting PrEP from our PrEP Clinic, contact us. We can help.
Discussing PrEP with others
People sometimes find it helpful to tell friends or family that they are taking PrEP. Think carefully about who you want to tell about your PrEP use—you'll want them to be supportive of your decision.
Taking PrEP is a personal decision, so you shouldn't feel pressured to tell anyone if you don't want to.
STOPPING PrEP
It's your choice to stop taking PrEP if you want to. Before you do, call your doctor or the clinic who prescribed you PrEP to let them know. Your doctor or our PrEP staff will tell you more about this, but if you want to stop PrEP, you must:
Continue to take PrEP for 1 month from the point in time when you might have last been exposed to HIV; and,
Get tested for HIV 4 weeks after stopping PrEP.
Pausing & Restarting PrEP
If you've been on PrEP, but stopped for a while, and are ready to resume taking PrEP one a day, make sure you get an HIV test before starting again.
People who may have HIV—even if they don't know it—should not take PrEP because they may develop resistance to the medication. That means that Truvada, also a commonly-used HIV medication, won't work for them.
That's why it's important to get an HIV test and make sure you're HIV-negative before you start PrEP after taking a break.
If you have stopped PrEP for more than 7 days, and would like to restart, call us—or your provider—so that you can get guidance on how to do this safely.
If you were prescribed PrEP, but didn't start it within 7 days and had sex during this time, you will need to take another HIV test before you can start your medication.
Report any flu-like symptoms or rashes to your health care provider or our staff, since these could be symptoms of early HIV infection.
Combining PrEP with other prevention strategies
PrEP isn't 100% effective and also doesn't protect against other STIs. If you're taking PrEP, you should also take other steps to protect yourself like using condoms and lube and getting regularly tested for STIs.
Remember, it takes about 1 week of continuous dosing before you are protected by Truvada.
Health monitoring while on PrEP
Regular visits to your PrEP provider are essential while you are taking PrEP.
Questions and concerns
If you have been prescribed PrEP at EnvoyMeds.com, please contact us throught Help Center, if you have any questions or concerns, or if you're going to run out of pills before your next visit. If you have an emergency, go to the hospital emergency room.
Additional resources
sfcityclinic.org/services/prep.asp
prepfacts.orgcdc.gov/hiv/basics/prep.html
projectinform.org/prep/
Content on this page was adapted from San Francisco City Clinic.