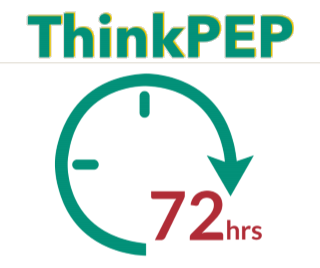 WHERE DO I GET PEP in China?
PEP is available from the Emergency Department of most public hospitals, sexual health clinics and some other clinics and doctors that specialise in gay men's health and HIV. If the exposure happens 'after hours', Emergency Departments are often the best place to go to make sure you start PEP as soon as possible.
You can find where you can get PEP on the Get PEP Now section of this website.
WHAT WILL THEY ASK ME?
When you ask for PEP the doctor or nurse will need to ask you questions about what happened to make you think you've been exposed to HIV, such as sex without a condom or sharing injecting equipment.
They will ask you things like if you know whether the person has HIV (and if they are HIV-positive, if you know if they have an undetectable viral load), and in the case of a possible exposure through a sexual encounter, they will ask about things like: the kind of sex you had (e.g., anal, vaginal or oral sex); if you fucked them or they fucked you; if either of you came inside the other; and if there is anything else you are worried about.
It is important to be honest and accurate in providing this information – they are there to help you, not to judge you, and the information will help them to assess the seriousness of the situation.
The risk of getting HIV from oral sex is extremely low. PEP is not recommended after possible exposure to HIV through oral sex. The only exception would be following receptive oral sex from a partner known to have HIV and when the receptive partner has cuts or lesions such as ulcers in their mouth.
HOW WILL I GET PEP?
Depending on your situation and where you get PEP from, you may only be provided with a 'PEP starter kit' so you can start PEP immediately. You will then need to make an appointment for a follow-up consultation and to fill the rest of the month's prescription. In some cases they may be able to give you the prescription for the full month of PEP on the spot.
You will also be tested for HIV (and other infections). HIV can take weeks to show up in a test, so this test will be to check if you already had HIV before the event that made you ask for PEP.
If you are concerned about needing time off work, the doctor can give you a certificate so you don't need to put off getting PEP.
There may be a small cost (co-payment) when getting your prescription filled.
TIPS ABOUT GETTING PEP
When going to ask for PEP
It can be a good idea to take a friend with you for support
Be clear when talking to nurses and doctors about what has happened and why you feel you are at risk of HIV infection.
Don't try to do it all alone. Most people find the experience easier if they have someone to talk to, either a partner, a trusted friend or a counsellor.
Sometimes Emergency Department staff won't know about PEP and say it is not available. If you have trouble getting PEP from a certain location, you can show them this website; or if your state or territory has a PEP information line, you can contact them and ask them to speak to the hospital staff member on your behalf. Otherwise, you can insist on seeing someone who does know about it, such as the on-call infectious diseases physician, or staff involved in providing PEP for clinicians who may have been exposed in the workplace. Alternatively, and if time permits, you can contact a different service such as a sexual health service, or an Emergency Department in another hospital.
Remember, Emergency Departments can be very busy places and staff may have to prioritise patients with acute injuries before attending to you, so be sure to consider that when deciding where you will go so you are starting PEP as soon as possible (and definitely within 72 hours).
The longer you wait, the less chance PEP has of working.
Get PEP in Mainland China
Order PEP from EnvoyMeds, it's fast and easy, if you under potential exposure, you can place your order right away with a few click. Currently, we offer "1 hour guranteed delivery" within Beijing area, and "Same-Day Delivery" for a some provinces. "Next-Day Delivery" for most of the first and sencond-tier cities. Contact our staff at Help Center for more information.